Course Pathway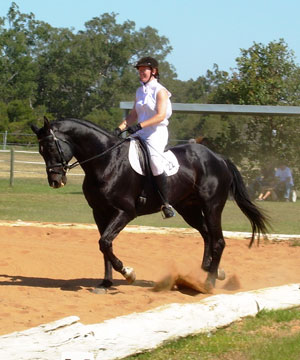 At Online Horse College, we offer so much more than a wide variety of horse courses!
Online Horse College has a complete pathway of Government Accredited courses taking students from the complete beginner to the qualified professional.
Our Equine Careers Course Pathway starts with the basic beginner who learns to handle a horse safely and confidently. They can then progress through to learning the horse riding basics before they prepare to work in the first job with horses.
Once students have gained knowledge of working in the horse industry, they can commence their training as a trail ride leader or horse-riding instructor. Students can also learn how to have their own profitable horse business, manage an equestrian enterprise or to become a qualified assessor for Online Horse College!
Our International Equine Career Pathway is structured in stages that you can enter along the way, depending on your current skills, qualifications and knowledge.
What stage are you ready for?
Safety and Confidence Basics
Is your main aim to learn more and develop your confidence around horses? You many not have any equine career ambitions but would like to stay safe with the knowledge that you are able to care for and ride your horse correctly.
Professional Horse Industry Qualifications
Are you ready to start your career in the horse industry but need an initial qualification to start?
These courses below are recognized by employers and show them you have the skills required to work in their equine business.
Specialized Equine Career Courses
If you have been working in the horse industry for a while and would like some more professional development to expand your horizons, then look at these courses below
Management Equine Career Courses
If you are a professional in the horse industry and would like to continue to improve and refine your skills then these courses have been designed for you!
All of our courses are Government Approved for training in the equine industry and Australian students can take advantage of these extra opportunities
http://www.onlinehorsecollege.com/australian-students/
We are continually updating and reviewing our course options so we may a course for you being developed right now!
Not only that, we regularly customize our current courses to suit student needs.
Please contact us to discuss your equine career.
(07) 3102 5498
+61 7 3102 5498
Request[at]OnlineHorseCollege.com