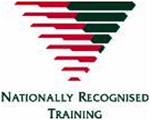 See details of our latest audit here
All of our online equine courses are from fully accredited qualifications and we are Nationally Recognised to deliver this training. See details of our last audit. These home study horse courses have been adapted to the needs of the international Equestrian Industry. We are accredited to deliver the following;
| | | |
| --- | --- | --- |
| BSB10115 | Certificate I in Business | Horse Business Introduction |
| RGR10108 | Certificate I in Racing | Horse Industry Introduction |
| SIS10115 | Certificate I in Sport and Recreation | Sport Horse Introduction |
| AHC21210 | Certificate II in Rural Operations | Horse Husbandry Assistant |
| BSB20115 | CCertificate II in Business | Working with Horses |
| SIS20313 | Certificate II in Sport and Recreation | Working with Sport Horses |
| SIS30713 | Certificate III in Sport Coaching | Horse Riding Instructor |
| AHC32810 | Certificate III in Rural Operations | Horse Husbandry Professional |
| BSB30115 | Certificate III in Business | Horse Industry Professional |
| SIS30713 | Certificate III in Sport Coaching | Horse Riding Instructor |
| BSB40415 | Certificate IV in Small Business Management | Own Horse Business |
| SIS40512 | Certificate IV in Sport Coaching | Specialised Horseriding Instructor |
| BSB42615 | Certificate IV in New Small Business | Advanced Horseriding Instructor |
| BSB50215 | Diploma of Business | Equine Business Management |
| SIS50512 | Diploma of Sport Coaching | Advanced Horseriding Instructor |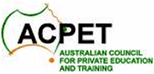 Ausintec Academy is a member of the Australian Council for Private Education and Training (ACPET). ACPET is the National Industry Association for independent providers of Vocational Education. They have strict controls in place to guarantee that students are treated fairly and in accordance with their guidelines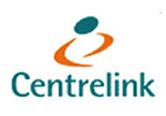 You may be eligible to be paid for up to two years for an individual course, but only if you are an Australian citizen and meet the Centrelink guidelines.
Your local Centrelink office will be able to let you know if you meet their criteria for our equine home learning. Most people do, but if you already have a sizable income then don't expect to qualify!
Provider Institution Ref No: 4P530
"I was never at all hesitant about enrolling in the course. The price was excellent and the fact that I could take longer or less time to complete the course was great, and that it is all online is wonderful!
The videos and power points are brilliant and the idea of a quiz helps to take the pressure off too. There so far isn't anything about this that I don't love."
Laura M
Your Own Horse' student
"I made my final decision to enrol based on your help throughout the enquiry process, I felt as if you went above and beyond to assist me in enrolling in the right course which was suitable to my needs and giving RPL where recognised to help reduce fee costs, so to me it did not feel like a money hungry approach which I really appreciate."
Jess L
'Specialised Horse Riding
Instructor' student
"I wanted to have some sort of qualifications in the horse industry as I plan to work with horses in a future career, and thought "Why not start now?" . . .
I would recommend the course to anyone who wants to gain a career or more knowledge in the horse industry"
Emily J
Working with Horses student
"Thank you Glenys for the time, energy and experience put into this great course, I appreciate all your amazing information. Content is very good. Very relevant… It has highlighted the gaps in my knowledge and understanding…
Clarity and understanding has improved my confidence…
Very good content, consistent, informative"
Liz H
'Horse Industry Professional' student