Do You Wish You Were
WORKING WITH HORSES?

Enrol with The Working With Horses Course and gain a Government Accredited Educational Qualification

A Personal Message from Glenys Cox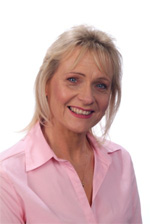 Hi, and welcome to 'Online Horse College'!
Thanks for taking the time to find out more about the exciting online horse course to prepare you for your recognised qualification to safely work with horses.
This is not just another course where we give you the videos, workbooks and other learning resources and that is it! You are assessed to confirm that you have the knowledge and once you are competent you will receive your Government Accredited Qualification.
All of our courses are Government Approved for training in the equine industry and this course is especially designed to give you the knowledge to work with horses safely and correctly. You may already be working with horses either as a volunteer or as a paid worker or you may be new to working in the horse industry.
This is a fantastic way to start your career in the horse industry and discover new skills while working with horses.
When you enrol in your 'Working With Horses' course, I am sure you will enjoy your experience with us and trust that it will lead you to learn more about horses and into a full-time rewarding career where you can follow your passion!
Remember to live your dreams,
Glenys 🙂
(Ms) Glenys Cox
Director – Online Horse College (Ausintec Academy)
AHRC Level 2 Horseriding Coach
EFA Level 2 General (Dressage, Showjumping, Eventing) Equestrian Coach
EFA & AHRC Examiner
EFA & AHRC Coach Educator
Workplace Trainer and Assessor
International Level 2 Equestrian Passport
Bachelor of Adult and Vocational Education
Master of Education (Teaching English to Speakers of Other Languages)
Executive Master of Business Administration (MBA)
Here is what you get when you join the Working with Horses Course
What will I learn?
Your 'Working with Horses (BSB20115 Certificate II in Business)' course outline includes the horse care and riding areas of study listed below
Your Horse Riding areas of study are:
Your Ideal Horse – You will learn about the ideal type of horse to ride, depending on the stage of learning you are. We teach you about the best size, sex, age, training, experience, personality of the horse or pony you should be riding depending on your previous experience and confidence. More importantly, we teach you the reasons why you should stick to your ideal horse.
Preparation to Ride – In this subject, we teach you about grooming including picking up and picking out your horse's hooves safely and efficiently. You will learn how to saddle, bridle as well as fitting boots and what is absolutely essential to check before you mount your horse.
Mounting and Dismounting – If you need to improve your technique mounting and dismounting we show you the correct way and also give you some useful tips that make this task easier. There is also a checklist on the correct clothing and equipment and the reasons these are important and how they can avoid a riding dilema.
Aids/Signals – Aids are signals you give your horse to guide them and direct them. We explain the basic aids and define natural and artificial aids as well as discussing the use of leg aids, weight aids, rein aids and when to use and not to use whips, crops and spurs. We look at why your horse may not respond to the correct signals and what to do about it.
Walk – We don't expect you wait until the fifth lesson to learn to walk, but by now you are probably ready to learn more about the technical side. All of the subjects about the paces include the sequence of legs (footfalls), the correct aids to ask your horse to commence that pace as well as upwards (going into a faster pace) and downwards (going into a slower pace) transitions.
Trot – The trot is a faster pace, and often not as controllable as the walk. As well as the technical bits, you will learn some techniques to use for both sitting trot and rising trot. We also give you some techniques you can use to slow the pace of the trot and keep your horse under control so you can turn and guide them while you are riding at the trot.
Canter – This pace can be quite frightening to a rider if they do not have sufficient control. We will show you a few exercises to 'test' your horse before you go into canter and some more exercises to maintain control in the canter. Of course aids, transitions and footfalls are also included in this subject.
Position/ Posture – For any type of horse riding, if you are able to stay in balance with your horse and decrease the burden on your horse, then your horse will be happier. If your horse is happier then you are more likely to stay in harmony and communicate more effectively and therefore the confidence grows between you and your horse. You will learn about a comfortable position for both you and your horse and why this is the most effective for communication.
Riding in a Group  – Have you ever heard about a horse that 'did something for no reason'? Horses always have a reason for re-acting, it is just that sometimes we don't know what the reason is. You will learn some warning signals that horses may give each other when you are riding in a group and about herd instincts. These is absolutely essential knowledge before you ride with your friends.
Confidence Building Exercises – In this subject you will learn some great confidence building exercises both while mounted and unmounted. We have a 'Tips and troubleshooting' section for you to either develop confidence for riding horses or to gain that lost confidence for riding. . You will learn what to do when you come across a problem that seems impossible and when you feel that that you have completely lost all your confidence.
Ride Your Horse Anywhere – Is your horse a perfect angel at home, but he misbehaves when you take him out? If you ride on the roads, in the open, at competitions or just up and down hills you will gain a greater understanding of the different reasons your horse may misbehave. We will teach you precautions to take in each place to ride so you enjoy your ride and your time out with your horse.
Easy Solutions to Common Problems – Riding you horse with confidence is a simple process once you know how. Many of the common riding problems can be easily fixed and we show you the solutions simply and easily. Just think! You can now enjoy the partnership with your horse with the passion you used to dream about!
4 x Summary Lessons – Just to make sure you have repetitive learning, on completion of all the above areas, you will be taken to the 'Summary Page' where you will be re-assessed in all the above areas
Please note that the cost of this course does not include riding lessons to train you to the level of competency in this unit. These practical lessons are to be organised by the student at their cost
Your Horse Care areas are:
Work Safely – This essential subject prepares you to work with horses. It is discussed right at the beginning of your course and shows the essentials a horse industry employer would expect you to know, from the personal protective equipment you should use to the industry recognised identification of horses.
Occupational Health and Safety – Even working with predictable horses carries health and safety risks and we show you how to minimize these risks. From showing you how to pick out horses' hooves correctly without causing them discomfort, to emergency planning and the standard horse industry procedures for reporting incidents and accidents
Hazards & Risks – Here we look at how the horse reacts, herd instinct and the potential hazards and risks they create. We look at activities (saddling a young horse), situations (multiple riders schooling jumping in an arena), arrangements (poorly designed feed routine), circumstances (riding in a wet area), events (competitions) and actions.
Address Safety – When you know how to prevent or minimize any safety risks around horses, you will be far more valuable in the workplace. We look at the Policies and Procedures of Fantasy Saddle Club, (your online riding school for your course) and the safe practices and procedures that should be adopted in any horse environment.
Ergonomics – This area addresses the personal safety, efficiency, comfort you should have in the horse environment. We discuss stable routines, such as cleaning tack, feeding/ feeding up, mucking out and other stable tasks. Examples of the tools you should use for these tasks are given as well as methods that should be used to minimise injury.
Produce Documents – As part of your course, you work in the office of Fantasy Saddle Club. You are shown the standard procedures for producing documents for Fantasy Saddle Club. These documents include a flyer for an upcoming competition, adjusting a riding school pricelist, and also preparing a handout on picking out a horse's hooves for a lesson.
Plan Work – Work goals and plans in the riding school are discussed. The results of these plans and what financial and other effects they will have on the business when they are carried out. Examples are given of the standard 'Occupational Health and Safety Policies and Procedures' as well as 'Horse Operations Manual' and other documents are given.
Work Effectively – When the riding school sets the plan and goals, this will show you the essential to support those plans with work goals of your own. We talk about deadlines and why it is important to be at work on time. The importance of these deadlines may affect the horses' health if those timelines are not adhered to.
Resource – Use The horse industry is affected by environment and resource issues. We discuss how to use resources effectively and efficiently, how to cut the costs of horse care while complying with environmental requirements. Examples of checklists, forms and tools are also given.
Improve Practices – Horse industry businesses can benefit by complying with the environmental recommendations. Innovative ways that these environmental and resource issues have been improved on and developed by other riding schools and horse businesses are also shown.
Work Requirements – Discrimination, harassment as well as a safe and healthy environment while working with and around horses. How to create, maintain, develop and promote this environment are discussed in this area, also both employer and employee responsibilities.
Work Practices – This area summarizes the supporting requirements of working in the horse industry such as communication that would be applicable to the stable manager and students coming in for lessons. Also finding the balance between your personal riding priorities and the riding school priorities.
Online Community – This next area brings you into the online equine community and asks you to research about horse care, giving appropriate feedback to peers, and discussing your regular horse care and equine activities (using an alias if you prefer). We discuss the preferred methods online communication and how it has (and will continue) to affect the horse community
Maintaining Information – Is the easiest way for your horse environment to maintain information in a physical diary, or do they have an electronic device for this information. We discuss different systems of maintaining and updating data and what works in different occupations in the horse industry, as well as individual reasons why a choice is made
Innovation – In this area you can use your imagination to contribute to workplace innovation in the horse industry. You identify opportunities that you may see in your horse environment, discuss them with your online peers to develop your ideas and then see if they are practical to implement. We also suggest ways to approach management about suggested ideas.
Work Experience – This final area addresses the final preparation you will need to work in the horse industry. We provide you with a checklist of information, even before you approach your potential future employer. We show you places that you may not think of to go out and get that job with horses!
Units
The units for your course will be
Core Unit (1)
BSBWHS201 Contribute to the health and safety of others (Core Unit)
Selected Electives (Choose 7)
BSBITU203 Communicate electronically
BSBIND201 Work effectively in a business environment
BSBINN201 Contribute to workplace innovation
BSBSUS201 Participate in environmentally sustainable work practices
BSBITU201 Produce simple work processed documents
BSBINM201 Process and maintain workplace information
BSBWOR202 Organise and complete daily work activities
BSBWHS201A Contribute to the health and safety of others
Electives (Choose 4)
AHCHBR201A Monitor horse health and welfare
AHCHBR203A Provide daily care for horses
SISOEQO201A Handle horses
SISOEQO202A Demonstrate basic horse riding skills
RGRPSH207A Perform stable duties


Your Graduation
On successful completion of the 'Working With Horses' course, you will receive the BSB20115 Certificate II in Business' qualification.
We want you to be qualified in the latest, most up to date courses. If the Training Package changes while you are enrolled we will do our best to change your course into the new Training Package as early as possible. Also, we monitor the latest demands of the horse industry and we will update your course to these demands as early as possible.
How long will my course take?
This course has been designed to be taken full time over 30 weeks (28 weeks plus 2 weeks holidays) or over 18 months part time
However it could take less time if you already have
Have substantial previous experience
Plan to study for more than 20 hours per week
Plan to study full time
Of course you may take longer if you like and your enrolment will be valid for up to four years. If you would like to re-enrol for another four years, just contact us for updated enrolment details.
If you already have previous experience and would like to study full time, this course about learning to care for horses will probably take around a month. Simply let us know if you would like to 'fast track' your course!
Of course you may take longer if you like and your enrolment will be valid for up to two years. If you would like to re-enrol for a further two years (no charge), just contact us for updated enrolment details.
Where and how is my course delivered?
All lessons are delivered online through your secure web page with a range of resources such as
Workbooks
Extension Lessons/Homework
Video Tutorials
Power Point Presentations
Telephone Tutorials/ Telephone Tutorials Recordings
A combination of practical skills and theoretical knowledge are the main requirements for this qualification and these skills will be developed throughout the course.
The theory component is assessed through Online Horse College and the practical component may be completed by RPL from prior qualifications, references, third party reports or practical assessment. Otherwise you can upload a video and email us the link with your self and peer assessments. The cost for the practical assessments is paid directly to the assessor.
'This Working with Horses' course will be much more straightforward if you have easy access to an equine environment where you can regularly practice your skills
You will also be able to have regular phone tutorials during the course. In these you can ask us about any particular questions about Working With Horses, even if it has nothing to do with your course.
Who will supervise my assessments?
Although they will need to be confirmed with us, when you complete your quiz assessments, you will know the results immediately!
If you already have a Working With Horses or equestrian coach, they hold sufficient qualifications to give us a 'Third Party Report' about your practical tasks. (There is an application process for assessors that must be completed prior to this report) Other people who may be qualified to supervise and/ or assess could be the owner/manager of your stable, or someone-one else you know who has considerable experience with horses.
If this is not possible we can also assess your practical skills with horses and ponies by video. Simply upload or send us a video to view so we can complete your assessment.
You will also be required to 'self' assess and 'peer' assess your practical activities with horses. A 'peer' may be some-one with around the same experience as you with horses. They act as a 'mirror' and mark off your checklist as you complete your activities.
We may also conduct some verbal assessments during a phone call or phone tutorial
Some of these assessments may be simulated when it is impractical to assess in a realistic setting.
Will I be accepted into this course?
This online horse course is part of our 'Career Pathway' and suitable if you already have substantial experience with horses. If you already have extensive knowledge handling and caring for horses you can compete an RPL (Recognition of Prior Learning) application found here.
Alternatively you could consider our 'Horse Riding Instructor' course. It is also possible to customize a course to suit your equine needs. Please contact us if that sounds like you.
Also you should be
fit and healthy enough to meet the practical requirements of this course
at least thirteen (13) years of age to commence this course
completed equivalent to Year 7 (Queensland Education)

or equivalent to eight years full-time study in the English language
or equivalent to nine years full-time study in another language

with excellent reading, writing, speaking and listening English language skills
Alternatively you may have sufficient life experience (applicants must be at least 18 years of age) in lieu of the educational qualifications.
This course is delivered and assessed in English, so if English is not your first language you should be able to read, write, listen and speak the English language in an excellent manner prior to enrolment so you can maximise your learning.
If you believe you have equivalent per-requisites to enter this course, or a very good reason why you cannot meet these pre-requisites, please contact us to discuss Email: Glenys[at]OnlineHorseCollege.com
What do I need to supply for my course?
You will need to supply:
A computer with

Internet access
Microsoft Office suite
Printer
Scanner (preferable but not essential)
Skype software (free) for phone tutorials
Other free software as advised during the course

An equestrian environment/ trail ride centre for practical training and assessments, ideally in a commercial setting (see our checklist)
A suitable horse for your practical activities
A supervisor who has experience with horses and in particular in the section you are studying. As horse activities are of a high risk nature, it is essential that when you are attempting unfamiliar activities you

have completed the theory components prior to attempting the practical components
are under the supervision of an experienced horse person who can perform the task competently. This supervisor should have performed the task many times, is able to advise you on the risks and show you how to minimise the risks. They should continue to supervise you until you are competent.


What further study or work opportunities are available on completion of my course?
When you have completed the 'Working with Horses' course, you can enrol in our 'Horse Riding Instructor' course
The 'Working with Horses' qualification is recognized for work entry and can also be credited towards our Horse Riding Instructor' course
If you do not wish to learn to ride, then please talk to us about your non riding options for this course and for our other horse care and horse management courses.
Is this course recognized in my country?
Our distance learning equine studies all work within the Australian Training Qualifications Framework (AQTF). We provide a Pathway from High School through our Certificate and Diploma courses that give recognized credit into University courses. These distance learning equine courses are registered in Australia, but because they are taught by distance education, students can access them around the world and still receive their educational qualifications.
Most countries recognize qualifications delivered and accredited by Registered Training Organisations in Australia. They are often held in higher regard to qualifications issued in their own country!
If your country has equestrian and equine qualifications, they may be able to grant RPL (Recognition of Prior Learning) into their qualifications from your studies at OnlineHorseCollege.com.
All of our online equine courses are from fully accredited qualifications and we are Nationally Recognised to deliver this training. See details of our last audit here. These home study horse courses have been adapted to the needs of the international Equestrian Industry. We are accredited to deliver the following;

Horse Business Introduction
(BSB10115 – Certificate I in Business)

Horse Industry Introduction
(RGR10108 – Certificate I in Racing)

Sport Horse Introduction
(SIS10115 – Certificate I in Sport and Recreation)

Horse Husbandry Assistant
(AHC21210 – Certificate II in Rural Operations)

Working with Horses
(BSB20115 – CCertificate II in Business)

Working with Sport Horses
(SIS20313 – Certificate II in Sport and Recreation)

Horse Riding Instructor
(SIS30713 – Certificate III in Sport Coaching)

Horse Husbandry Professional
(AHC32810 – Certificate III in Rural Operations)

Horse Industry Professional
(BSB30115 – Certificate III in Business)

Horse Riding Instructor
(SIS30713 – Certificate III in Sport Coaching)

Own Horse Business
(BSB40415 – Certificate IV in Small Business Management)

Specialised Horseriding Instructor
(SIS40512 – Certificate IV in Sport Coaching)

Advanced Horseriding Instructor
(BSB42615 – Certificate IV in New Small Business)

Equine Business Management
(BSB50215 – Diploma of Business)

Advanced Horseriding Instructor
(SIS50512 – Diploma of Sport Coaching)

We keep abreast with the latest developments within the equine industry and as Training Packages and courses are revised, we will re-enrol you in the updated course before the teach-out period at no additional cost to you.

We are a member of the Australian Council for Private Education and Training (ACPET). Acpet is the National Industry Association for independent providers of Vocational Education. They have strict controls in place to guarantee that students are treated fairly and in accordance with their guidelines
You may be eligible to be paid for up to two years for an individual course, but only if you are an Australian citizen and meet the Centrelink guidelines. Your local Centrelink office will be able to let you know if you meet their criteria for our equine home learning. Most people do, but if you already have a sizable income then don't expect to qualify!Provider Institution Ref No: 4P530
OnlineHorseCollege.com (Ausintec Academy – previously Ausintec/Caboolture Equestrian Centre) has been a Registered Training Organisation since 2001 delivering courses to meet the needs of the International Equestrian Industry during that time. Until recently Ausintec Academy has delivered all training 'on campus' but has developed online courses to meet the needs of the growing International equine community.Registered Training Organisation No: 31352
As a Registered Training Organisation, we cannot give you credit into the EA (Equestrian Australia – previously Equestrian Federation of Australia qualifications for the study you compete with us.However our Director (Glenys Cox) is a qualified Coach Educator and Examiner for EA and is able to offer credit into the EA qualifications from your studies at StudyHorses.comPlease contact her at Glenys(at)OnlineHorseCollege.com for further details
Depending on your State requirements, the 'Working with Horses' course with Equestrian Electives may be the complete qualification required for you to be employed immediately as trail ride leader in an Australian Horse Riding Centre. If you require further assessments, or credit from one of our other courses our Director (Glenys Cox) is a qualified Coach Educator and Examiner and is able to complete your individual State requirements. Please contact her at Glenys(at)OnlineHorseCollege.com
All of our courses are Government Approved for training in the equine industry and Australian students can take advantage of these extra opportunities
What is the total value of my 'Working with Horses' Course?
Total Course Value
$ 1,390.00
Enrolment Fee
$ 200.00

Total Payment

$1,590.

(or from $159. monthly)
Enquiry
If you have questions before you enrol or would prefer a different method to pay then please contact us.
Enrol in the 'Working With Horses' course NOW!
I have read and understood all the information on this page.
Please enrol me immediately!

Why is there such a huge discount on this course?
Simple! We want to offer the best online equine training in the world! To achieve this goal we need more feedback and are prepared to subsidize your equine/ equestrian training as we introduce our courses into the equestrian community. In return we ask that you give us your opinion on the course and let us know of any 'teething' problems.
But once we have completed our testing the price WILL GO UP!. The price will go up without notice so if you would like to learn more about horses, and in particular if you plan to work in the international equine industry then I urge you to enrol NOW!
Is this the right course for me?
Would you like to work in the horse industry?
Do you need qualifications to work in the horse industry?
Would you like to learn more about working with horses?
Do you need more experience and to gain more knowledge prior to enrolling in the 'Horse Riding Instructor' course?
Simply enrol now and take advantage of our special offer
When do my online classes commence?
Immediately!
Once your payment has been processed, you will automatically gain access to a secure student page. This page will give you access to the first section of your 'Working With Horses' course as well as some of your free bonuses
Start learning within minutes!


As you are undertaking an Australian qualification on the National Training Framework, you must provide
If you are in Australia
Proof of Citizenship (Either Birth Certificate, Medicare Card or Passport for any Country)
Proof of Residency (Drivers Licence / 18+ Card / Bank Statement / Centrelink Card / Utility Bill / AEC Letter displaying your current residential address)
USI (Unique Student Identifier), details found on this link www.OnlineHorseCollege.com
Proof of Prior Education or Certificates
If you are overseas
Proof of Citizenship
(If you are able to provide Birth Certificate or Passport then please contact us)
Proof of ID (a form of photo identification preferably)
Proof of Prior Education or Certificates
Funded students will require additional identification as stated on your Enrolment Form
Should you have any questions, please feel free to call my office on + 61 7 3102 5498 or (07) 3102 5498. My team will assist you – with respect and courtesy. So please go ahead and Apply now. To delay may mean you pay more or risk missing out.
Here's to your equine career success,
Ms Glenys Cox
Horse Riding Instructor,
Equestrian Coach Educator & Examiner,
Teacher, Lecturer, Author, Mentor & Horse Lover
Online Horse College